ANNVILLE
40 S. King St. Annville, PA 17003 • 888-249-5268 • lckannvl@luthercare.org
Our Early Learning Program
Luthercare for Kids provides a safe, nurturing environment where children can be kids, students, athletes and artists… where they can explore, learn, thrive and grow. Give your child a great start by enrolling them in a Luthercare for Kids Early Learning Center with locations in Lancaster and Lebanon counties.
A Year-round Learning Program that suits your schedule.
Programs are available for infants, toddlers and preschoolers at all of our Child Care and Learning Centers. All programs include basic care and meals in addition to a learning curriculum unique to each age group. Before and after school programs for elementary school students and summer programs for school agers are available at select locations.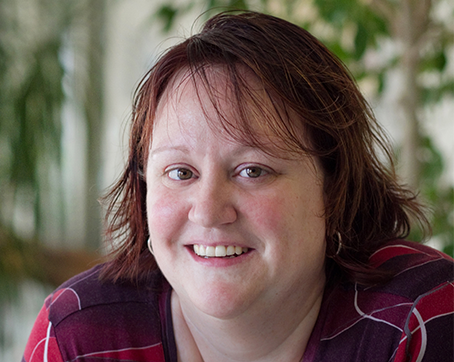 Tia Bergman has been Center Director at Luthercare for Kids – Annville since 2009. She holds two Associate Degrees in Early Childhood Education, as well as a Bachelor's Degree in the field with a minor in Special Education. Recently, she renewed her Pennsylvania Director's Credential.
Tia has more than 20 years of experience, working in various roles throughout the early childhood field that included Teacher, Shift Supervisor and Mentor. Much of her experience was served at a laboratory-school at Reading Area Community College, mentoring future early childhood professionals. She has continued to serve in the mentor role at Luthercare for Kids with her colleagues and staff, for the Keystone STARS program, and through hosting Lebanon Valley College students at the center.
In her time at the Annville center, she has committed herself to implementing quality care to all children. She, along with the center team, took the center to a Keystone STARS – STAR 4 rating in 2013 and also took steps to have the center awarded an Eco-Friendly Certificate.
Tia was awarded the Child Care Director of the year in 2014, and in 2016 she received Educator of the Year (the Betty Holsopple Award) by Lebanon Valley Association of the Education of Young Children. As stated by a parent from Luthercare for Kids – Annville, "Having personally worked with Betty, I witnessed first-hand her radical commitment to securing the health, safety and learning of young children in Lebanon County. When I first sent my young daughter to daycare, I never dreamed I would find someone with that same commitment as a provider, but Tia Bergman and the team she supervises…rise to the occasion each and every day."
What Parents Say
My son loves all the activities. He's entertained and always doing something fun.
— Alicia Claudio
I can drop my child off and know that she is in a safe and caring environment. I don't worry about her when she is at the Center because I know she is being well-cared for.
— Jodi Hollerbush
Join Our Program