REAMSTOWN
58 S. Reamstown Rd. Stevens, PA 17578 • 888-249-5268 • lckrtown@luthercare.org
Our Early Learning Program
Luthercare for Kids provides a safe, nurturing environment where children can be kids, students, athletes and artists… where they can explore, learn, thrive and grow. Give your child a great start by enrolling them in a Luthercare for Kids Early Learning Center with four locations in Lancaster and Lebanon counties.
A Year-round Learning Program that suits your schedule.
Programs are available for infants, toddlers and preschoolers at all of our Child Care and Learning Centers. All programs include basic care and meals in addition to a learning curriculum unique to each age group. Before and after school programs for elementary school students and summer programs for school agers are available at select locations.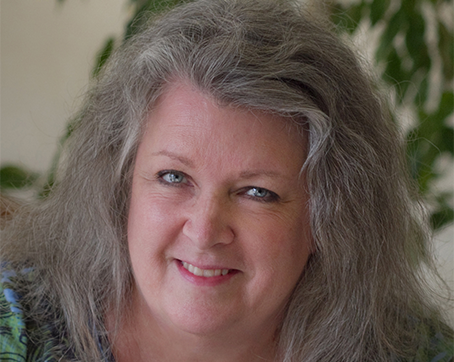 Cynthia (Cindy) Hogg, Center Director at Luthercare for Kids – Reamstown, holds a Bachelor's of Science Degree in Art Education K-12 from Millersville University. She has gone on to achieve considerable training and more credits in Early Childhood Education and holds a Pennsylvania Director's Credential. Cindy has been working with children in various settings since 1990, including experience as a nanny, Cub Scout den mother, camp counselor, play group coordinator, art teacher, preschool teacher and childcare center director.
Cindy is a family-oriented mother of two and step-mother of one. Cindy began her career with Luthercare as a Preschool Teacher at Luthercare for Kids – Columbia in 2005, before moving into the Center Director role there in 2007. She helped grow the Columbia center for 6 years and achieve its Keystone STARS – STAR 3 rating. Cindy later transferred to Luthercare for Kids – Reamstown, a Keystone STARS – STAR 4 center, where she now serves as the Center Director. She is currently enjoying serving the families of the Reamstown area and working with dedicated, inspired teachers who have children's best interests at heart.
What Parents Say
My son loves all the activities. He's entertained and always doing something fun.
— Alicia Claudio
I can drop my child off and know that she is in a safe and caring environment. I don't worry about her when she is at the Center because I know she is being well-cared for.
— Jodi Hollerbush
Hands down, the one and only place we felt comfortable with bringing our 11-week old son to and in our opinion has only improved the longer he's been there.
— Beth Valentin
Join Our Program