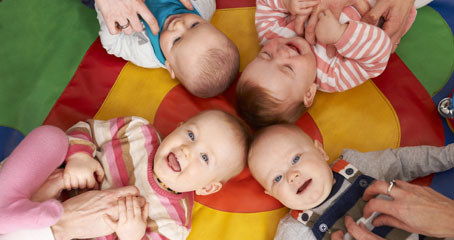 Children in high quality programs are more likely to enter kindergarten ready to learn and:
Less likely to need costly remediation and special education services
More likely to do well in school, graduate and attend college or career training programs
And more likely to be employed and have higher earnings
Access to quality early care and learning programs is critical to both our current and future workforce. To learn more about how quality early learning programs support the economy and to get ideas on how to become an early childhood champion by going to Pennsylvania's Promise for Children website.
Give your child a great start by enrolling them in a Luthercare for Kids Early Learning Center with four locations in Lancaster and Lebanon counties!