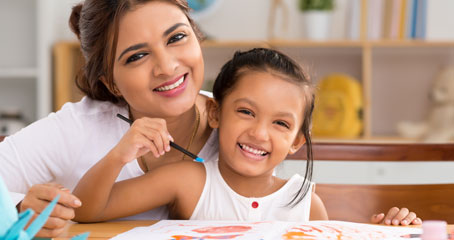 At Luthercare for Kids we know the first five years are critical to children's development. The quality of programs serving young children matters. Children who attend a quality early learning program come to kindergarten ready to learn, do better in school and are more likely to graduate high school, attend college and get good jobs.
Luthercare for Kids is committed to supporting Pennsylvania's quality initiative, the Keystone STARS Program. All of our child care programs participate in Keystone STARS. This program is an initiative of Pennsylvania's Department of Human Services (DHS) Office of Child Development and Early Learning to improve, support and recognize the continuous quality improvement efforts of early learning programs in Pennsylvania.
We don't stop playing because we grow old; we grow old because we stop playing.
— George Bernard Shaw
Being a STARS participant means we are required to meet specific standards which are assessed on yearly basis. The quality standards measure:
Staff education and training specific to working with young children
Classroom and learning environments equipped with materials & activities to promote learning
Including families and the larger community in supporting children's learning
Leadership and management practices that ensure the program is not only safe, but thrives
For more information on PA's Keystone STARS program click here.